VIRB™ Elite tume
Üldinfo
Digi testivõitja
Mõnus 1080p HD 
Wi-Fi® ja GPS 
seikluskaamera 
1080p HD video salvestamine 16 megapikslit CMOS pildiprotsessor
Chroma ™ ekraan:värviline,kõrgresolutsioon,lihtne seadistamine, vaatamine ja kohandamine.
GPS, baromeetriline kõrgusemõõtja (altimeeter and accelerometer
Wi-Fi;vabalt allalaetavad lisad iPhone® ja Android ™ nutiseadmetele
Laetav 2000 mAh lithium-ion aku kestab kuni 3 tundi 1080p Full HD pildikvaliteediga
VIRB Elite is a true HD 1080p sports camera that combines HD video recording with Wi-Fi and a separate GPS profiling capabilities. For example, the profile automatically saves the entire ski downhill race and stop recording if the power of falling out. VIRB Elite camera has a built-ehtitatud 1.4 "Chroma color screen that works with the camera at the same time, but uses minimal electricity. The screen makes it easy to configure / preview / playback video and adjust menu settings without the camera in the cradle without. Rechargeable lithium-ion battery, you can record 1080p Resolution of up to three hours. The digital image stabilization and lens distortion tools ensure high-quality video image prior to processing.
True High Definition Recording
VIRB Elite HD 1080p recording real images, which allows the user to view each minute adventure experienced contrasting, rich detail and undistorted video. In addition to 1080p @ 30fps mode you selecting different resolutions and frame rate to slow-motion 120fps`ni off. That everything is processed through a 16 megapixel CMOS sensor, so you get the best quality video and better managed file sizes for processing and distribution. HD video modes: 1080p @ 30fps 960p @ 48fps, 720p @ 30 / 60fps, 848x480 @ 120fps.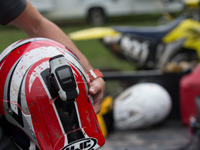 1.4 "screen Chroma
Why push buttons, and hoped that they received the frame, as you can configure, preview and play back video with built-in color-coded Chroma screen? 1.4 "screen works well VIRB Elite camera settings menu indicator. See frames before the jump, pick or select a slow motion video, and imaging States. All is always displayed on the screen, and the display is always on (using a minimum of electricity).
A long-lasting battery
VIRB Elite uses a 2000 mAh representative lithium ion battery that provides up to 3h shoot 1080p mode. So it is quite likely that get tired before the battery gets low. Separately available accessories you can charge the camera battery and separately. Recording as the extension of the long-haul adventures to tighten the heel extra battery (available separately).
Connect wirelessly to your smartphone
VIRB Elite is equipped with a Wi-Fi wireless technology to connect your smartphone or computer. Wi-Fi also allows image preview, playback, and camera settings. Moreover, put the camera to record or stop and take pictures even when the camera is recording.
Film ride instead of lifts
VIRB Elite includes a high-sensitivity GPS receiver and a GPS-based data, adding smart salvestamisprofiile as ski mode, which automatically saves your coming down the hill and stops recording when rüüpad Tavern or hot cocoa in the queue waiting for a lift.
Sensors, detectors, and sensors again
VIRB Elite ANT + ™ wireless connection works also Garmin's various sensors. You can use the camera with tempe ™ wireless temperature sensor, speed-cadence sensor or heart rate strap premium, to add the information to your video sensors - if the last heart was beating fast marathon or motokrossil. Elite models have in addition to the built-in accelerometer and altimeter data in the video recording, customizable profiles.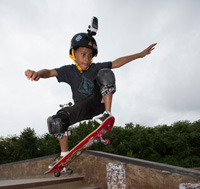 Stylish and easy to use
VIRB Elite is designed simply used - on the side of the camera is to save the big slider. According to the position of the button is easy to understand whether or not the camera records, even with gloves. The overall design of the camera is a stylish and durable, and help you VIRB Elite camera to introduce your favorite destination without having to worry about kohmaga the camera casing. 
VIRB on kaugjuhitav
VIRB Elite uses the ANT + ™ wireless connectivity, which allows you to use a compatible Garmin devices such fenix ™, OREGON® Edge®, and a remote control. Elite VIRB camera over Wi-Fi can also start and stop the recording or make the images wirelessly to your compatible Garmin device, or nutiseadme. No longer do you have to remove the cameras leistangilt perfect shots, or one of the other cradle.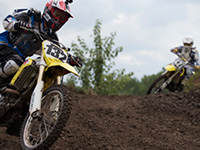 Digitaatne stabilizer etc.
Digital image stabilization adds a little video VIRB Elite stability to adventure sports photographs would look smoother. Adds to the quality of the LDC (lens distortion reduction) before you start to process the video.
High quality images
VIRB Elite is also a powerful digifotokas. 16 megapixel
 image shot on WideVü plus lens (Wide / Medium / Narrow) make images sharper, clearer and less distorted. Capture 16 megapixel, 12 megapixel or 8 megapixel image with one image (the camera button or the Remote Control Unit) or choose a photo, or Timelapse series of different intervals. That everything is processed through a 16 megapixel CMOS sensor, so you get the best quality images.
Save video and shoot at the same time,
Do not interrupt the video recording, snapshot. VIRB Elite allows to take photos at the same time as the movies - just press the button on the camera or on a compatible Garmin device.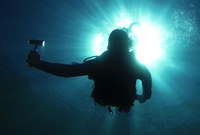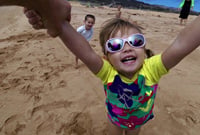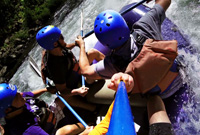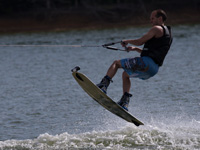 Easy to process
Edit VIRB the computer processing programs, which you can download and add to your video VIRB built-in sensor data and external sensor data. Add your bike ride or video data such as speed and pulses. accelerometer and height of your data Parachute video. If you're ready for processing, for example, you can upload a video. Youtube to see the friends and acquaintances.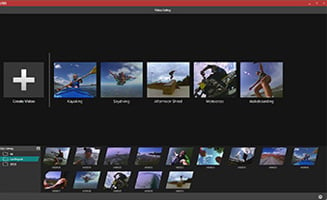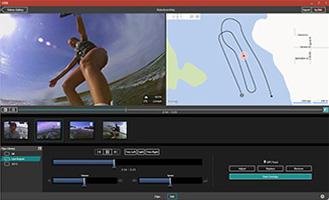 Holders
Wide range of holders allows VIRB Elite sports a camera attached and locked in a position almost everywhere. Starting from the smooth, curved and glued retainers, leistangi-, kiivri-, õlakinnitustest and multi-purpose strap attachment, etc. - VIRB Elite approvals will not leave you stranded. Elite VIRB holders have interlocking joints, and lasting more positsioonis.See ensures robust and resilient anti-vibration performance. The collection also includes an adapter which allows you to confirm the Elite VIRB camera manufacturers other retainers.
Sukeldumise korpus
VIRB Elite is durable and waterproof IPX7¹ standard (30min / 1m). Diving and water sports are available as an annex to dive housing, which will increase the water resistance of up to 50ne meters.


¹Veekindlus up to 1m depth of water for 30 minutes.
The term Wi-Fi® is a registered trademark of the Wi-Fi Alliance®`le.